Now we're not here to throw stones, but we just want tell you something:
Some beard oils are made by men who shave regularly.
But not Wooly Beast beard oil.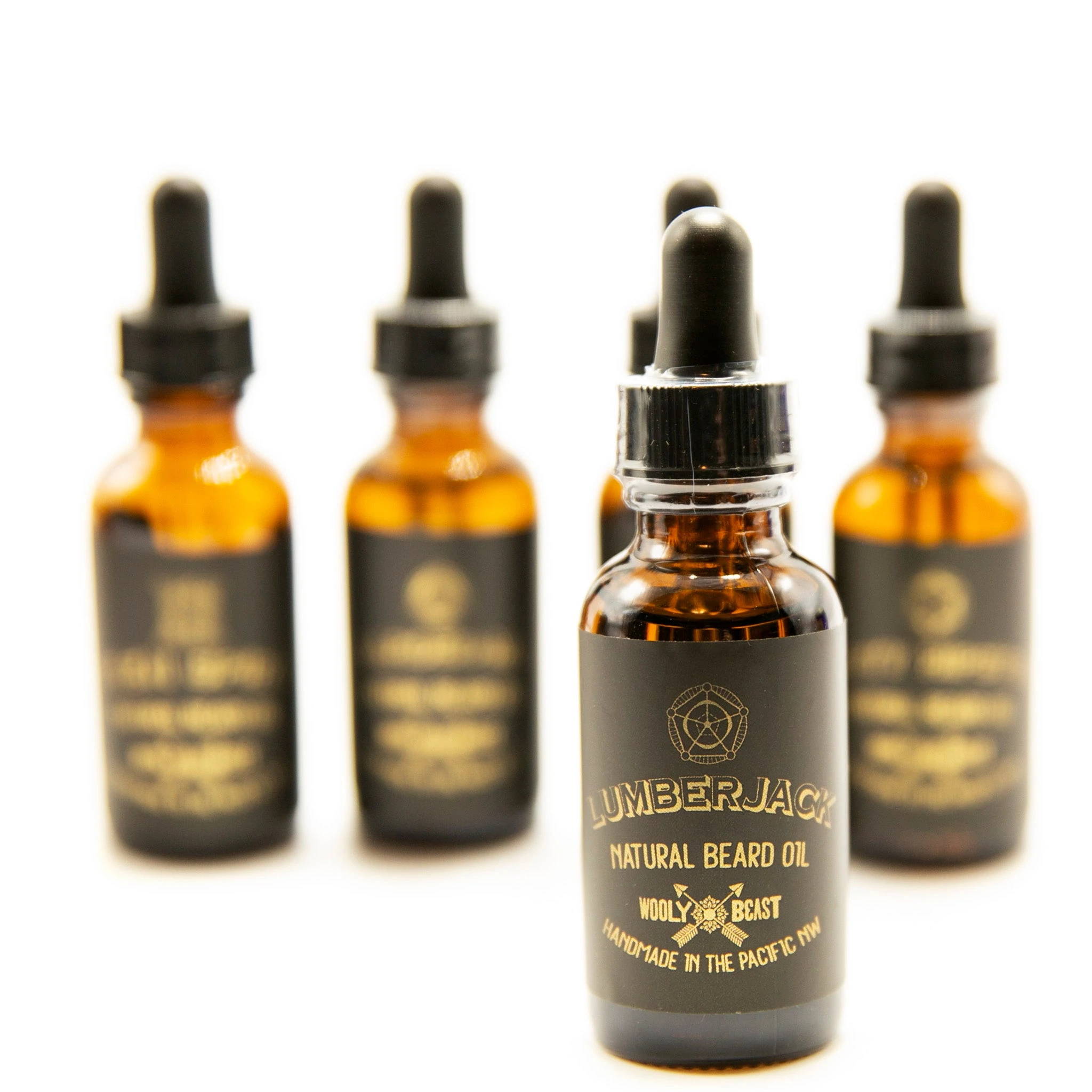 Our all-natural, no-phthalates, no-dye vegan beard oils are made by someone who knows what you're going through, someone who wants your beard to look fantastic and smell like eucalyptus, leather and cedarwood.
Our BEARD oils are made by a man with a BEARD.
Who lives in the forest with bearded goats, bearded chickens, a bearded dog and a couple of bearded cats.
He's even raising his children bearded.
Also, the trees have beards. Some people call it lichen. He calls it a tree beard.
His name is Trevor and he's got your beard oil.
My husband loves this stuff it's the only beard oil he will use. We found it on our honeymoon in Portland 3 years ago and he has been wearing it ever since.
- Nicole K. - Verified Buyer
I was lucky to find this beard oil in a shop when out of town with my girlfriend. She loved it right away and therefore so did I. My girl even likes to wear my t-shirt in the evening since it holds the scent. I get the tough guy lumberjack name but I'll keep calling it chick magnet.
- Christopher J. - Verified Buyer
Amazing beard oil! Helps my husbands skin beneath his fabulous beard and it smells soooo good!
- Audrey - Verified Buyer